Description
Positive Functions of Marital Sexuality
Couple Assessment & Individual Sexual Histories
Core Change Strategies
Relapse Prevention Strategies & Techniques
Sexual Poisons & Inhibitions
When sexuality becomes dysfunctional or nonexistent, the powerful role it plays effectively drains a marriage of both intimacy and satisfaction, often threatening the viability and stability of that marital bond. The purpose of this intensive seminar is to enhance your couple therapy skills by identifying strategies to confront this multi-causal, multidimensional phenomenon of low-sex, no-sex marriages. Dr. McCarthy will address cognitive, behavioral, emotional, biological, relational, and situational factors necessary to design a multidimensional assessment and intervention program. He will also discuss various factors, including health, medications, sexual secrets, and aging which impact a couple's sexuality.
Credits
CPD
This online program is worth 6.5 hours CPD.
---
Faculty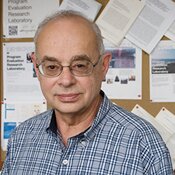 PHD, ABPP
---
Barry W. McCarthy, PhD, ABPP, is a board certified clinical psychologist (ABPP), certified marital and sex therapist, and a tenured professor of psychology at American University. His clinical expertise focused on integrating sex therapy strategies and techniques into individual and couple therapy, assessment and treatment of the most common male and female sexual problems, and a special expertise in the treatment of sexual desire disorders.
Dr. McCarthy earned his BA from Loyola University and his MA and PhD from Southern Illinois University. His professional memberships include the American Psychological Association, American Association of Marriage and Family Therapy, Society for Sex Therapy and Research, and Association for Behavioral and Cognitive Therapies. He is a Diplomate in sex therapy earning this from the American Association of Sex Educators, Counselors, and Therapists.
As a leading expert in this field, Dr. McCarthy has presented over 350 workshops around the world, and his extensive list of publications includes over 100 professional articles, 26 book chapters, and co-authorship of 14 books, including Rekindling Desire (2nd edition), Sexual Awareness (5th edition), Enduring Desire, Discovering Your Couple Sexual Style, Men's Sexual Health, Coping with Erectile Dysfunction, Getting It Right the First Time, and Coping with Premature Ejaculation.
---
Additional Info
Program Information
Access for Self-Study (Non-Interactive)
Access never expires for this product.
Objectives
Explain the concept of individual responsibility and being an intimate team to couples.

Discuss the four session model of couple assessment.

Identify strategies to help couples develop "his, her, and our" bridges to sexual desire.

Describe relapse prevention techniques and strategies.

Define the effect of health, medications and aging on marital sexuality.

Describe severe, chronic problems which impact marital sexuality.
Outline
Positive Functions of Marital Sexuality
Couple Assessment & Individual Sexual Histories
Four Session Assessment Model

Sensitive/Secretive Issues

Gender in Sexual Socialization

Sexual Dysfunction
Couple Sex Therapy
Core Change Strategies
Individualize Psychosexual Skill Exercises

Build Bridges to Sexual Desire

Exercises for Comfort, Attraction, & Trust

Personal Responsibility/Intimate Team Model for Change
Relapse Prevention Strategies & Techniques
Do not Treat Sexuality with Benign Neglect

Relapse Prevention Strategies

Positive, Realistic Expectations for Marital Sexuality

Lapse Not Relapse
Traumatic Sexual Experiences
Deal with Affairs

Sexual Orientation Issues

Intimacy Disorders

Compulsive Sexuality & Cybersex

Child Sexual Abuse & Incest & Rape Legacy
Health Factors, Medications & Aging
'Good Enough' Sex Model

Healthy Sexuality over 60

Dealing with Illness & Medication Side Effects

Integrate Medical Interventions into Couple Sexuality

Alcohol Abuse, Recovery & Sexuality

Severe, Chronic Problems & Sexual Avoidance
Sexual Poisons & Inhibitions: Anger & Self-Consciousness
Fatally Flawed Marriages & Broken Bonds

Integrate Individual, Couple & Sexual Interventions
Value Sexuality
Target Audience
Psychologists, Counselors, Social Workers, Addiction Counselors, Marriage & Family Therapists, Chaplains/Clergy, and other Mental Health Professionals
Reviews
Overall: 4.6
Total Reviews: 16